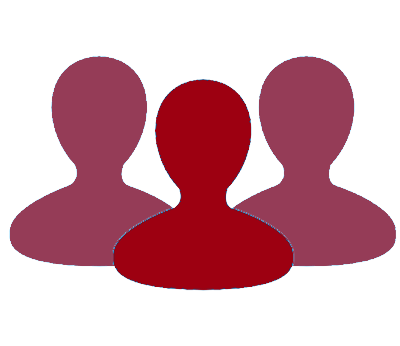 Meet Our Team
"Our team of claim professionals have years of experience in Third Party Administration. Not only do we know our customers business, but we also build relationships with their employees. This adds a comfort level within the program and ultimately results in better claims handling and outcomes."

- Kevin Pomian, Vice President


Thomas Giangiulio, President
As President, Tom's responsibilities include handling the business operations, finances and strategic planning. For professional and technical matters, Tom relies on IRM's Vice-President, Kevin Pomian.

Tom has a Bachelor of Science degree in Accounting from Villanova University and pursued his MBA studies at Drexel University. He is a designated CPCU, CLU, CIC and AAI.

In addition, Tom's professional involvement has included his participation in several professional organizations – Board of Directors, Insurance Society of Philadelphia; Board of Directors, Valley Forge Chapter of the Society of CPCU; Board of Directors, Independent Insurance Agents of Philadelphia and Suburbs (IIAA) and Board of Directors, PIA of PA, MD, and DE.

Tom was Vice-Chairman of the Commercial Union Insurance Advisory Council and served on the Hartford Advisory Council; as well as a member of the Aetna Casualty Advisory Council and the Advisory Board of McCracken Computer.
Kevin Pomian, Vice President
Kevin joined IRM in January 1995 as a Claim Examiner, and was given the responsibility to engineer, create and setup IRM's liability/casualty department. In addition to handling all aspects of the casualty claim department, he also created and developed the claim handling procedures for IRM.

In October 1995, Kevin was promoted to Liability Claim Manager, wherein he began to expand the liability department and IRM. During this time, he continued to develop and revise IRM's claim handling procedures and as Liability Claim Manager, Kevin negotiated client contracts, as well as developed and maintained client and vendor relations.

In the spring of 1998, Kevin became IRM's General Manager and began managing the overall day-to-day operation of IRM. It was during this time that Kevin developed and nurtured his role as the company's liaison with clients, attorneys, brokers, agents and administrators. Kevin was responsible for the marketing of the firm and for the continual growth of IRM personnel. He and Claim Manager Todd Breneman worked together to further develop and refine IRM's claim handling procedures.

In September 2002, Kevin became Vice President of IRM and now relies on IRM Claim Manager, Todd Breneman to manage the day-to-day claim operation. As Vice-President, Kevin maintains much of his General Manager duties, in addition to ensuring IRM's professional responsibility and compliance with IRM and client standards. Kevin works closely with clients to make certain that IRM is providing the most efficient and most effective claim service.

Prior to his employment with IRM, Kevin served as a Liability Claim Examiner for the Maryland Insurance Group's Commercial/Construction Liability Unit. He began his career with Crawford and Company and primarily worked under their Risk Management Services division.

Kevin began his career in the insurance industry in 1991 and has a Bachelor of Science degree in Criminal Justice Administration from Mansfield University.

Back to top

To learn more about any of the team members below, please click on their name.